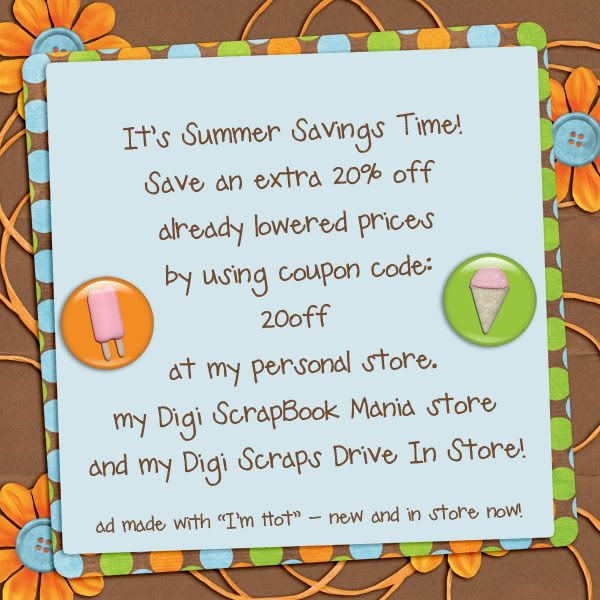 I'm having a Summer Savings Sale right now! My stores are 20% off and if you use the coupon code: 20off you save an additional 20% with a $3 spend!
You can use the coupon at these fine stores:
My personal store
My Digi Scraps Drive In Store
and My Digi Scrapbook Mania Store!
Coupon is good til July 18th!
Happy shopping!