I've got two major things to announce!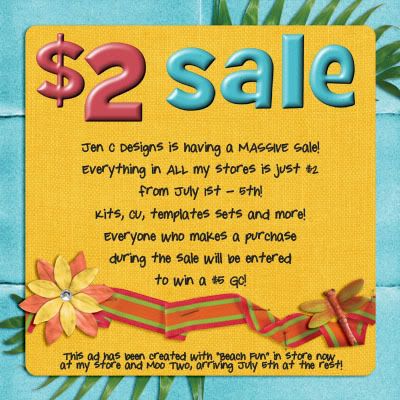 The first is that I'm having a HUGE sale at all my stores! Everything in all my stores is just $2 per item (bundles excluded)! I've extended my retiring items sale at my
personal store
- so those items (including the bundle) + my $2 sale will be running from today July 1st through July 5th.
Everyone who makes a purchase from any of my stores will be entered to win gift certificates!
Here are the links to my stores:
Personal Store
Digi Scraps Drive In
Digi ScrapBook Mania
Moo Two
3 Scrapateers
And now on to the reason so many people are here today! The July Blog Train Blog has left the station!
Check out all the amazing contributions: