Merry Christmas and Happy Holidays!
Thank you all for a wonderful year - I wish you and your family all the best during this holiday season and this coming year!
To wrap up the end of 2010, everything in all my stores is up to 60% off! I hope you find yourself a little Christmas treat :)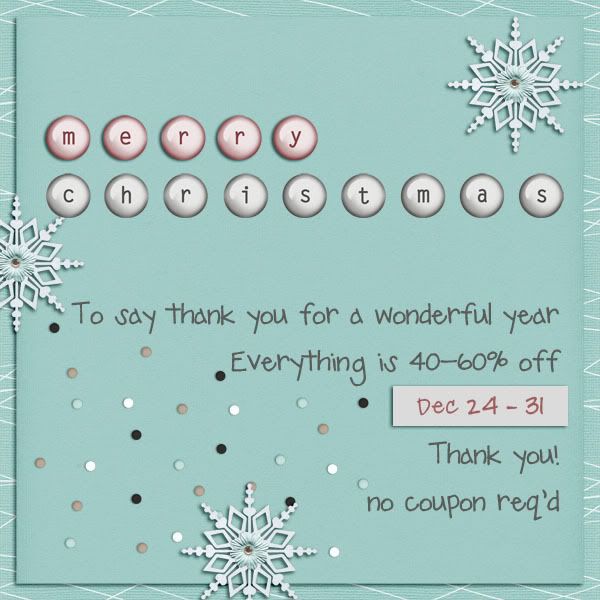 The sale is going on at all my stores - all the prices are the same at each store so you can shop at whichever one is your favourite! :)
Here are the links to my stores:
Personal Store
Funky Playground Designs
My Life and Scrap
Digi Scraps Drive In
Scrapable
Polka Dot Plum
I also have some other news. For personal reasons, I've had to cut back on my stores, and at the end of the month my Scrapable and Polka Dot Plum stores will be closing. The end of year sale is going on there as well :)
2011 will bring a lot of new things! Scrapbooking prompts, new kits, tutorials and more. If you have any suggestions about products you'd like to see or tutorials you'd like to have, please email me at digitalsbooking@gmail.com
Happy Holidays and Merry Christmas!
Jen