Sorry for the long winded title - I should've probably said "just read this" - lol!
DSDI is having a
December 10-10-10 event from December 1-10
!
There's also a
drag race
(aka speed scrap) tonight at 9PM Eastern:
Scrapable is also having an amazing Christmas bash too! It's already begun so don't miss out! You can find out more in the
12 Days of Holidays
forum
If you haven't already seen
December's Color Challenge
is now posted. Here's the color palette:

and here's the posting bonus: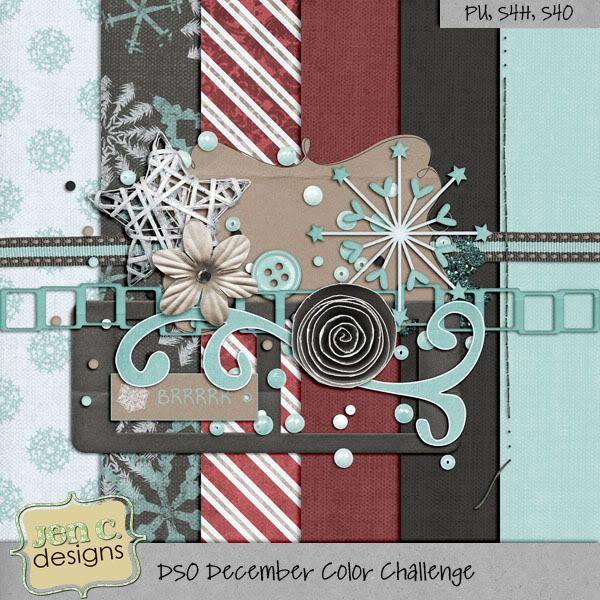 All the details for the
December Color Challenge
can be found
here
.
And now for day 2 of my daily download. You can pick up the second piece right
here
or
here
. Here's the kit you're collecting:
If you're missing yesterday's
daily download
piece you can pick it up right
here