Some of you guessed correctly! I am now a Pink Lady! Yep,
Jen C Designs
is opening TODAY at Digi Scraps Drive-In! To those that guessed correctly - you will have already received an email with a special coupon from me :) If you subscribe to my newsletter, you will have received a coupon from me - and a freebie for my new kit. If you haven't signed up already, then do so right now - and your confirmation email will include the coupon and freebie link!
Speaking of which, today is launch day for
"New Beginnings"
:
Here is some CT inspiration:
From Penny
From Deanna
From Anastasia
From Renee (CT at DSDI)
From Susan
From Crystal (CT at DSDI)
(Didn't they do an amazing job!?)
And during my Grand Opening, you can snag my Brag Book Pages for free with the purchase of the New Beginnings Kit!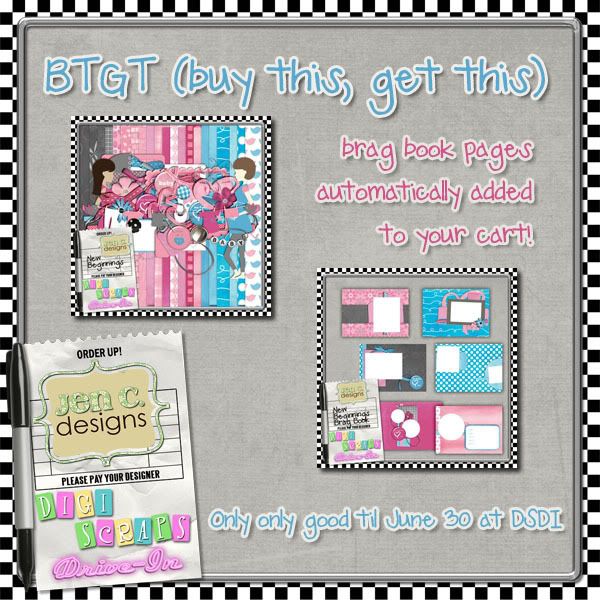 That's not all - I'm also offering a special "Buy This, Get This" offer at
DSDI
- If you buy one of my Great Expectations kits, you get the other one for free (you will receive a coupon to "buy" the other kit for 100% off!) Isn't that amazing?!?!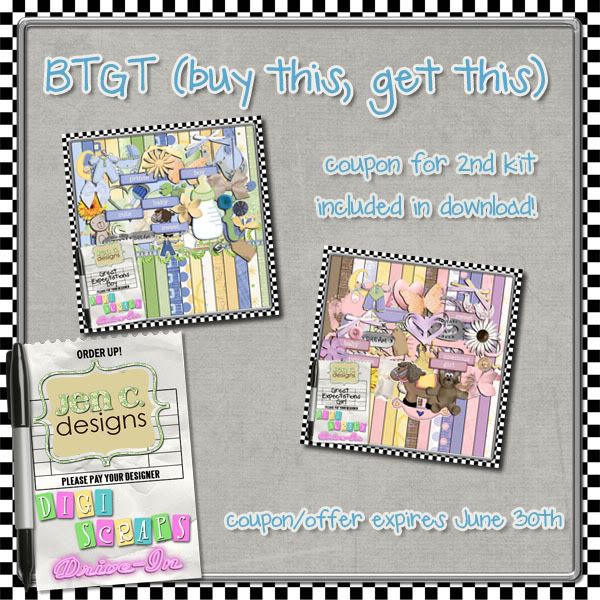 And keep coming back this week - my CT has put together some amazing QPs for you! :) I'll be releasing them throughout the week!